History
Thursday 20th September 2018

Dick Upton was born in 1946 and began his career as an apprentice at WG West Builders in Wisbech. He very quickly worked his way up to Foreman/Manager and then decided to go on his own in business in 1972 (2 years after his son, Chris was born).

Chris joined the firm in 1987 after doing a Business Studies course and a subsequent City & Guilds day release course in Bricklaying. Dicks wife, Roz did the book keeping/payroll and general office duties for many years before retiring.

Together they concentrated mainly on the extension and refurbishment market, with some new build properties and some Industrial and Local Authority work giving us a wide range of experience and a flexible approach.

Dick retired at in 2012 at the age of 67 and Chris continues to concentrate on new build properties for sale and rental purposes.

Dick sadly passed away on 28 November 2019 after bravely battling leukaemia. He will be greatly missed and we will try and keep building to the high standards he set himself and us through the years. Read more about Dick here.

The key people involved in the business today are Chris, Louise, Ian and Nick.

You can see some of our past developments here.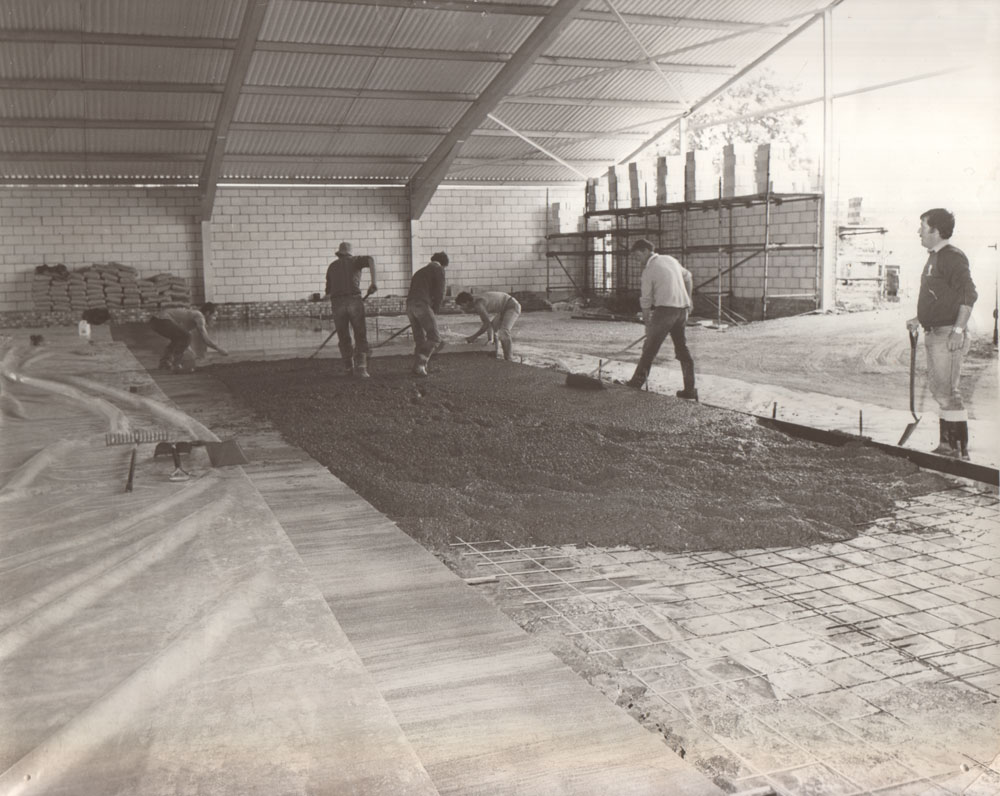 Concrete floor laid at Wisbech Hudson Sports Centre in the 1980s